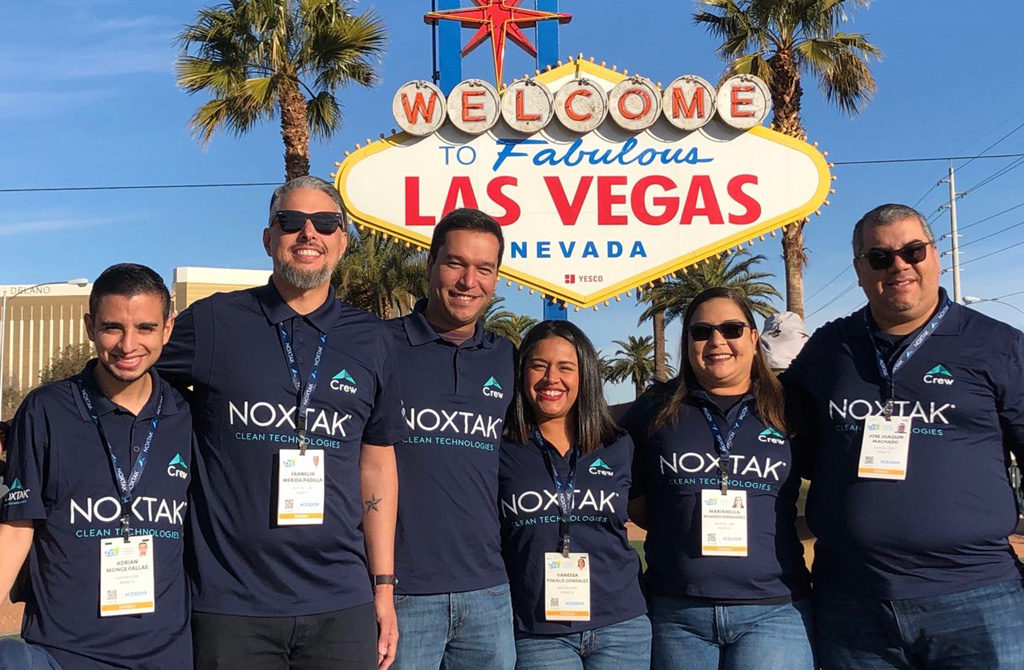 NOXTAK on the most significant technology trade show in the world
The 2019 Consumer Electronic Show (CES) began on January 8th and ended Friday 11th. So according to Jeremy Kaplan over 4,400 companies exhibited new products and services along the Convention Center, once again it did not disappoint.
During the four days of the CES people from different sites of the world, showed up to one of the most significant technology events of the year.
Over 1,000 startups including NOXTAK®,  show their contribution to the tech world.
From TVs that easily unroll, smart home solutions, connectivity, autonomy, and electrification reigned supreme once again, with varying degrees of realism and feasibility.
On the other hand, NOXTAK® had to offer something different to approach all of the attendees at CES. By raising awareness on a technological problem which we have a solution for.
Over 200 people, from Military Entity to our fellow's startups showed to Westgate, booth 1107 and got fascinated by how SPIRO® is so versatile and it can be applied into other technologies to help them improve while saving energy.
CES 2019 was quite an exceptional year for NOXTAK®, and so for our partner of understanding NEM. Whom as a representative Jeff MacDonald talked to more than a few curious guests on how we can use Blockchain technology with our Assessments.
NOXTAK® leaves Las Vegas with a promise to come back not only on a Booth but also to certify CES 2020 as Electrosmog Free.