Finally, the team also used a series of specialized questionnaires destined to assess a person's cell phone usage habits and evaluate their sleep quality.
The results:  growth of adaptive abilities, reserve possibilities, and vital energy of the organism
Sleep Quality
Participants had to evaluate the quality of their sleep on a 10 scale range of an exact number. When asked about their overall quality of sleep, both groups of people responded they were more satisfied after the tests, which was attributed to the effect of Spiro-disk or the effect of placebo. Also, both groups had manifested they needed less hours of sleep to feel energized. 
In the second half of the questionnaire, which asks about their ability to stay asleep, the experimental group manifested that their quality of sleep increased, while in the control group it decreased.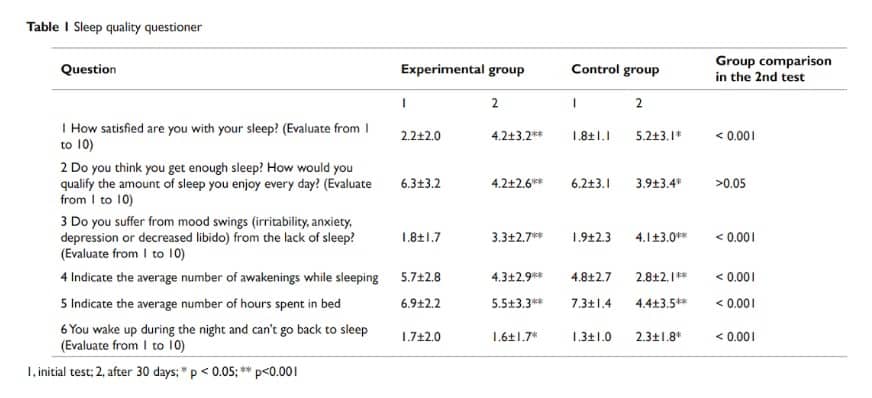 Heart Rate Variability
The experimental group showed growth in parameters reflecting parasympathetic activity and variability of heart rhythm. There was a growth of the economy of respiratory and cardiovascular systems functioning, adaptive and energetic potential of the organism, and recovery after loads.
On the other hand, the control group showed inverse changes in heart rhythm variability, indicating increased activity of the sympatho-adrenal system and changes in almost all indicators, which reflected the centralization of the heart rhythm, reduction of adaptation of the organism, and its reserve capacity in the adverse epidemiological, climatic and seasonal period.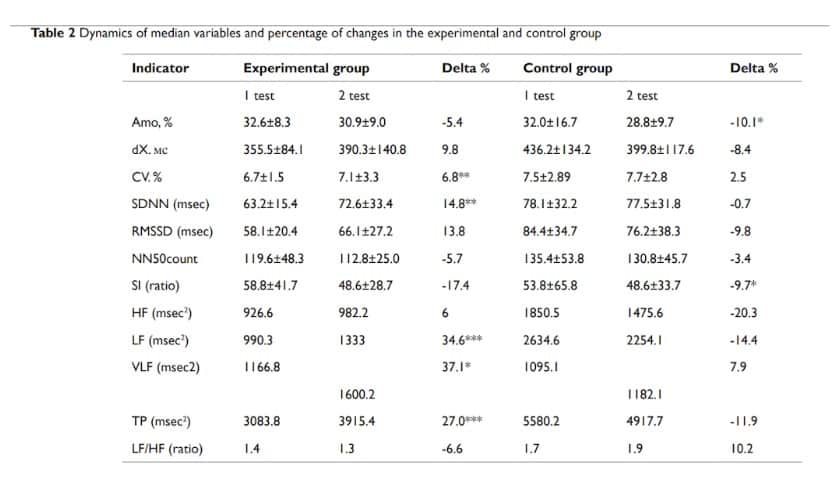 BioWell GDV
In the experimental group, energy increased in all the participants. Also, the stress index decreased or remained in the optimal zone for all, and the level of body balance increased in most cases. For those participants in the experimental group whose equilibrium level was initially high, it remained at the same level. On the contrary, for participants in the control group, all parameters demonstrated a tendency to worsen. 

"Thus, both the HRV and Bio-Well methods showed the positive dynamics of indicators reflecting the growth of adaptive abilities, reserve possibilities, and vital energy of the organism, the degree of its homeostasis, and decrease of stress indicators in the experimental group during 30 days of using the NOXTAK technology (Spiro disc placed in the sleeping place and protective Spiro card on the phone). In contrast, in the control group, there was a reliable negative dynamic of these parameters for most participants. The experiment was conducted in Saint Petersburg, Russia, in autumn – during the unfavorable seasonal, climatic and epidemiological period – the period of seasonal immunodeficiency and depression, which increased the significance of the results for the experimental group," concluded the research team. 
Read Full Study on MedCrave: https://medcrave.com/index.php?/articles/det/2339527/Influence-of-electromagnetic-protection-technology-on-human-psychophysiological-condition